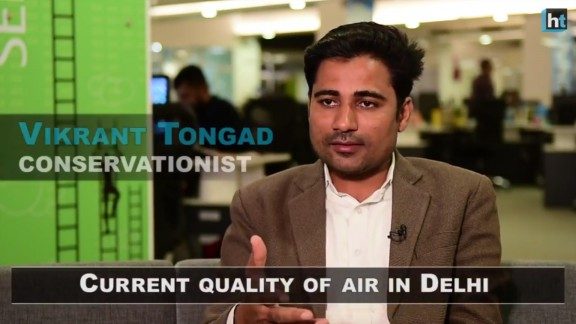 Virkant Tongad
Brief Profile: Vikrant Tongad is a self-trained environmental conservationist and founder member of Social Action for Forest & Environment (SAFE). He started showing inclination towards social work as early as his graduation days. He started working for conservation of environment, water and educating people about it in the year 2010 because the water table of Noida and Gr. Noida was depleting at a fast rate.
Seeing water wastage in the vicinity, he formed a team to bring awareness among villagers and took out the first water rally in year 2010 in his own village and nearby villages which created a lot of awareness among villagers about water conservation. After the rally, a lot of people, mainly youth, joined the campaign.
Initially, Vikrant Tongad worked only part time for this cause, but now he works as a full-time environmental conservationist which can also be called his passion.