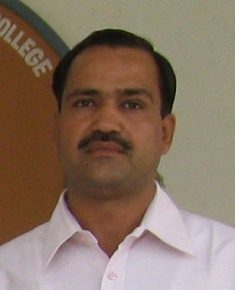 Sunil Dubey
Brief Profile:
– Conducted study in Kosi head-water zone (Kausani, Almora) for preparing 'Area Specific People Centered Micro-plans of Ten Villages in the Upper Catchment of the Kosi River for Society for Promotion of Wasteland Development, New Delhi. (2013-14)
– Contributed in Formulation of 'Delhi Declaration – Let Our Rivers Live', during 'India Rivers Week' 2014.
– Contributed in Formulation of 'State of India's Rivers' and discussions on Red and Blue List of India's Rivers during 'India Rivers Week' 2016.
– Prepared 'Conservation Plan of Lake Udaisagar (which is part of Catchment of River Berach – Gambhiri – west Banas – Chambal), for the Wildlife Division, Dept. of Forest, Udaipur.(2016)
– Prepared Baseline Data (Aquatic and Terrestrial Ecology and Avian Habitat) Udaisagar wetland (which is part of Catchment of River Berach – Gambhiri – west Banas – Chambal), for the Wildlife Division, Dept. of Forest, Udaipur.(2016)
– Explored catchment and flow areas of River Zuari and Mandovi (Goa) during 2016-18
– Explored Tributaries of river Mahanadi in Odisha (in Jharsuguda area) regarding photographic documentation of industrial pollution.
– Have been active in N-E Rajasthan (Jhunjhunu) in the catchment and flow area of River 'Katali'
– Resident in Udaipur along the River Ahad (site of ~ 4000 yr old Ahad civilisation) since 1993.
– Native of river Chambal area (Dholpur, Rajasthan)
– Have observed various river basins across the country during professional field visits.
List of Publications:
– 'Area Specific People Centered Micro-plans of Ten Villages in the Upper Catchment of the Kosi River (An Effort for Revival of Kosi River in Northern Kumaon Region, Uttarakhand, with Sensitization and Capacity Building of People through Participatory Process at Grass Root Level)', for Society for Promotion of Wasteland Development, New Delhi.(2014)
– Conservation Plan of Lake Udaisagar along with Socio-Economic Survey (Wetland Conservation Udaisagar), prepared for the Wildlife Division, Dept. of Forest, Udaipur.(2016)
– Baseline Data (Aquatic and Terrestrial Ecology and Avian Habitat), Wetland Conservation Udaisagar, prepared for the Wildlife Division, Dept. of Forest, Udaipur.(2016)