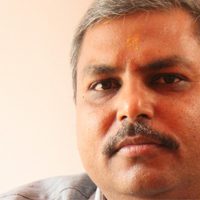 Sanjay Kashyap
Brief Profile : Active as Water Activist since 2003 at Western UP. Since then several ponds got rejuvenated and draft policy over the constitution of National Pond authority.
Established River rejuvenation practices through public participation, sewer treatment (Bio), and policy interventions.
Educate IIT's, Engineering and university students about Traditional water wisdom thru presentations.
Affiliation: Affiliation with IRF since the birth of IRF at WWF seminar Hall, on invitation Sh. Manoj Mishra G
List of Publications:
Water : Smart City Plan- शोध पत्र
नदिया तीरे बात सुनो रे -लेख