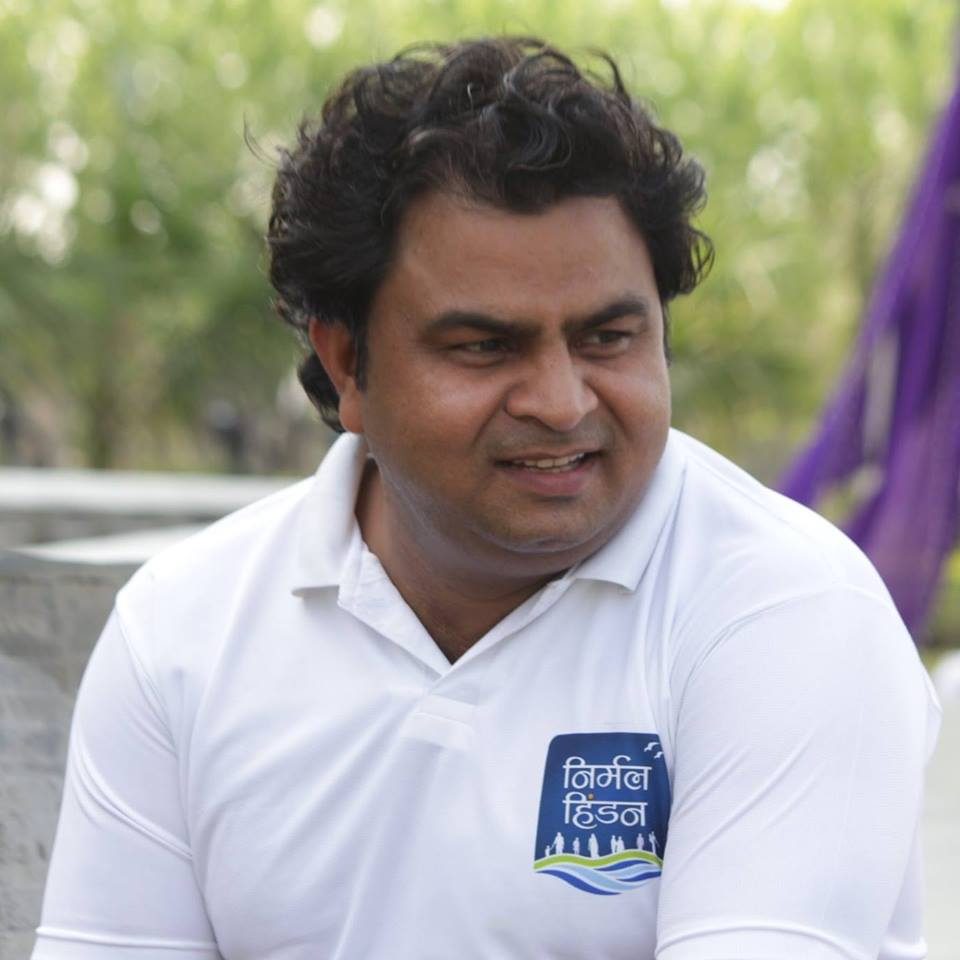 Raman Kant
Brief Profile:
Keeping in view, urgency of enlightening the community and making efforts at the grassroot level in order to meet the growing need of water demand, Raman Kant initiated his work towards water conservation in the year 2004. As such, he formed NEER Foundation with an objective of creating awareness on various issues related to water involving the community in finding various solutions for sustainable future. With a contribution of about 120 articles published in the hindi national dailies, magazines etc., Raman Kant has a wide range of experience with a deep understanding of various issues concerning water across the country.
As the Founder Director of NEER Foundation it is the belief of Raman Kant that environment problems can only be addressed adequately if local people are involved in decision making at all levels and have control over resources. Lead by him, NEER Foundation acts as an independent, not-for-profit making voluntary organisation working towards environment protection and managementp by means of water conservation and rural development. NEER Foundation is involved in research, campaigns, grassroot level practical work and advocacy on issues related to environment and human rights. As a public interest organisation, NEER Foundation has focused on strengthening of the community through their active participation to achieve sustainable development. NEER Foundation has the distinction of bringing out the first detailed census of natural water resources structupres entitled "Talabo ki Stithi". The 35 pages study report has earned wide appreciation by the National and international organisations like CEEW and others. As such, it will be highly beneficial for the country. NEER Foundation has also constructed a number of natural water resources structures like ponds (tanks), JOHADs and wells in the villages in Meerut district with active participation of community. The unique work for water conservation undertaken by the community by offering shramdaan (manual labour) has earned national popularity. The organisation for the first time since independence gave a call to the community to clean the 5000 years old historical Gandhari Talaab in Parikshatgarh, some 20 kilometres from Meerut. It was at the behest of Raman Kant that the Students came forward to offer shramdaan alongwith the farming community and traders of Parikshatgarh so as to clean the pond by de-silting it.
Raman Kant also has the distinction of establishing the country's first Rural Rain Centre in village Poothi at Meerut with the active support of the local leaders. The Rural Rain Centre is a water literacy spreading centre with an exhibition which portrays basic issues concerning water with the support of colorful panels. It also has a small library with books, cassettes, CDs and video films on water. School children, farmers, engineers and various civil society groups pay visit to the Rural Rain Centre regularly. The Rural Rain Centre has a live model of Rooftop Rainwater Harvesting so that the community gets sensitised on the important issue of water conservation. The Rural Rain Centre has been visited by the former Union Minister and Member of Planning Commission Mr. Sompal Shastri, Peasants' leader Ch. Rakesh Tikait and many scientists. Meerut Development Authority (MDA), UP Avas evam Vikas Parishad, Minor Irrigation Department, Central Ground Water Board (CGWB), State Ground Water Board (SGWB) of UP, UP Jal Nigam and other departments have been sending their engineers to visit the Rural Rain Centre which is the first of its kind in Northern India. Raman Kant and his associates have taken the torch of water conservation to more than one lakh people in the urban and rural areas of western U.P. It is just because of his efforts that the district plan of Meerut enhanced their water conservation priority particularly in rural areas based on the census of NEER Foundation. According to Raman Kant "I would like to see the day when people at least in my region have access to pure drinking water". He further adds that "We would strive to bring back the lost image of water scarce and contaminated drinking water region to water sufficient and pure drinking water area".
Affiliation: Raman Kant (NEER Foundation)