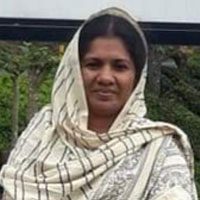 Dr. Priya M
Affiliation's :
Post doctoral fellow at Cochin University of Science and Technology.
Member in environmental ngos "friends of bharathapuzha" for river bharathapuzha conservation and "green habitat " for turtle cconservation.
Brief Profile :
15 years experience in teaching and research work in the field of environmental science.
Completed studies s on river :
1. Pollution status of tirur river
2. Pollution status of bharathapuzha river
3.Impact of tourism on chalakkudy river in and around Athirapally region.
4. Actively working for bharathapuzha river (south Indian river) conservation as a part of ngo "friends of bharathapuzha "
Other works:
Anaerobic wastewater treatment, ground water fluctuations and its quality in selected areas, ballast water pollution, studies on mangrove and forest ecosystems etc.
Publications :
7 papers in international journals
3 book chapters
Presented papers in 7 international and 2 national conferences